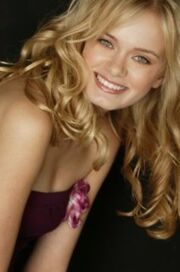 Sarah Paxton (born April 25, 1988) is the actress who plays the main character of Aquamarine in Aquamarine. She also played in Shark Night. Ironically, Arielle Kebbel had short hair for the movie, but now Sarah has short hair currently.
Ad blocker interference detected!
Wikia is a free-to-use site that makes money from advertising. We have a modified experience for viewers using ad blockers

Wikia is not accessible if you've made further modifications. Remove the custom ad blocker rule(s) and the page will load as expected.